For almost two decades Print Media supported our marketing and media requirements at NORDAM with high quality, competitive pricing and fast turntimes.

Leslie is honest and integral, customer-focused and always produces the best value over other media providers.

If you have marketing and media needs, I encourage you to consider outsourcing to Print Media. leslie@printmediaink.com. Thank you.

Sincerely,
John Blaho
Manager Military Sales & Programs
Southwest United Industries, Inc.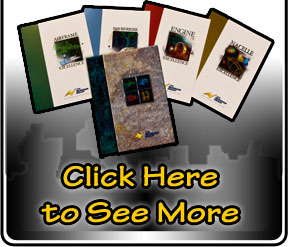 Print Media Ink is more than ink on paper and more than a marketing group or an advertising agency. While we do those functions exceedingly well, they are really tools to help you reach a much larger goal, and that is building a solid relationship with your customers.
With our team of creative talent and quality execution, we can help you get your message out to your external and internal customers, and vendors alike.
Increased customers and increased sales is a beautiful thing, but, if no one knows about your product or service, it's not going to happen. In today's economy, it's important to reach customers with a clear message. And, it's important to reach them often.
Quality Service is more than a goal. It's our commitment.

Print Media Ink will work with you on any project big or small. We work with our clients either as their agency of record or on a project basis. We specialize in upgrading company promotional materials, improving an outdated website and email marketing campaigns.
You name it. We can help. Give us a call today!